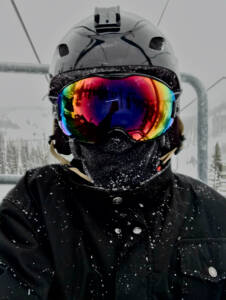 Data

Rental details

Notes and Privacy
Rental 1
ski equipment
snowboard equipment
other
level
type of equipment
Rental 2
ski equipment 2
snowboard equipment 2
other 2
level 2
type of equipment 2
Rental 3
ski equipment 3
snowboard equipment 3
other 3
level 3
type of equipment 3
Rental 4
ski equipment 4
snowboard equipment 4
other 4
level 4
type of equipment 4
Rental 5
ski equipment 5
snowboard equipment 5
other 5
level 5
type of equipment 5
Note:
The data are indicative, at the time of rental will be chosen the most suitable equipment.
Note:
La scrivente fornisce, di seguito, le informazioni riguardanti l'utilizzo dei dati personali da Lei rilasciati attraverso la compilazione di questo form, in osservanza alle norme di cui al Regolamento UE 2016/679, relativo alla protezione delle persone fisiche con riguardo al trattamento dei dati personali, nonché alla libera circolazione di tali dati (noto anche come GDPR). I dati concernenti la Sua persona, da Lei spontaneamente forniti tramite la compilazione di moduli informatici, vengono raccolti esclusivamente per consentire il contatto con l'azienda e, eventualmente, eseguire il contratto con Lei concluso. Il conferimento, da parte Sua, dei dati in parola ha natura obbligatoria; il suo eventuale rifiuto non ci permetterà di fornirle il prodotto/servizio da Lei richiesto (potenzialmente esponendola a responsabilità per inadempimento contrattuale) e, comunque, di evadere la Sua richiesta. All'interno della nostra struttura potrà venire a conoscenza dei dati solo il personale incaricato di effettuare operazioni di trattamento dei dati stessi, sempre per le citate finalità. Le ricordiamo inoltre che, facendone apposita richiesta al titolare del trattamento, potrà esercitare tutti i diritti previsti dagli articoli da 15 a 22 del predetto Regolamento UE, che Le consentono, in particolare, la facoltà di chiedere l'accesso ai dati personali e di estrarne copia (art. 15 GDPR), la rettifica (art. 16 GDPR) e la cancellazione degli stessi (art. 17 GDPR), la limitazione del trattamento che La riguardi (art. 18 GDPR), la portabilità dei dati (art. 20 GDPR, ove ne ricorrano i presupposti) e di opporsi al trattamento che La riguardi (art. 21 e 22 GDPR, per le ipotesi ivi menzionate e, in particolare, al trattamento per finalità di marketing o che si traduca in un processo decisionale automatizzato, compresa la profilazione, che produca effetti giuridici che lo riguardano, ove ne ricorrano i presupposti). Le ricordiamo, altresì, il Suo diritto, qualora il trattamento sia basato sul consenso, di revocare detto consenso in qualsiasi momento, senza pregiudicare la liceità del trattamento basata sul consenso prestato prima della revoca; per fare ciò, può disiscriversi in ogni momento contattando il titolare del trattamento ai recapiti pubblicati sul sito stesso. La informiamo, inoltre, del diritto di proporre reclamo all'Autorità Garante per la Protezione dei Dati Personali, quale autorità di controllo operante in Italia, e di proporre ricorso giurisdizionale, tanto avverso una decisione dell'Autorità Garante, quanto nei confronti del titolare del trattamento stesso e/o di un responsabile del trattamento.
BY PRESSING SEND I AGREE TO THE PROCESSING OF DATA IN ACCORDANCE WITH THE PRIVACY POLICY NOTE: Press enter once. Thank you
Your reviews
What they say about us
È un grande mi prepara gli sci tutti i giorni e mi fa testare anche nuovi sci.
As you might expect, busy and pretty hectic at peak times. However the staff remained calm and polite and helpful.
Although a paper system used for logging gear hired out, it worked well, and the lockers for hire were a bonus for us, walking 10 mins to and from our hotel ( too old to traipse in ski boots anymore!). The boots seemed brand new- comfortable and good fit. Skis also very new. Really good quality for us (intermediates, so maybe not massively discerning, but observed several complicated discussions about appropriate snowboards for some of the locals). Whilst I was waiting , I saw them unpacking brand new boots onto their shelves. We arrived midweek (English half term for many) but there was enough stock available.
Convenient for gondola and lifts.
Definitely recommended.
Abbiamo noleggiato tutta l'attrezzatura sportiva x sciare. Tutti molto disponibili cortesi e attrezzatura buona
Ottimo assortimento. Ho affittato degli sci nuovi di pacca: sono stata la prima ad usarli. Anche nei momenti di massimo affollamento il servizio è rapido. Comodissima la possibilità di lasciare sci e scarponi in depositi personali e ritirarli il giorno dopo ai piedi delle piste.